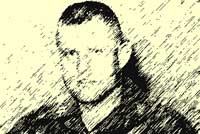 A successful reunion has concluded in Branson Missouri with about 40 in attendance. We enjoyed the attendance at the show Pierce Arrow which featured songs from the 50's through the 80's. We were recognized during the intermission.
About 9 of us traveled to Ozark Missouri where we showed off our handgun shooting skills.
A dinner at the Golden Corral in Branson on Thursday evening was the last formal gathering of our group. After our meal we had a raffle for door prizes followed by the presentation to each veteran a commemorative Vietnam Veteran pocket watch.